Closing the lid… gently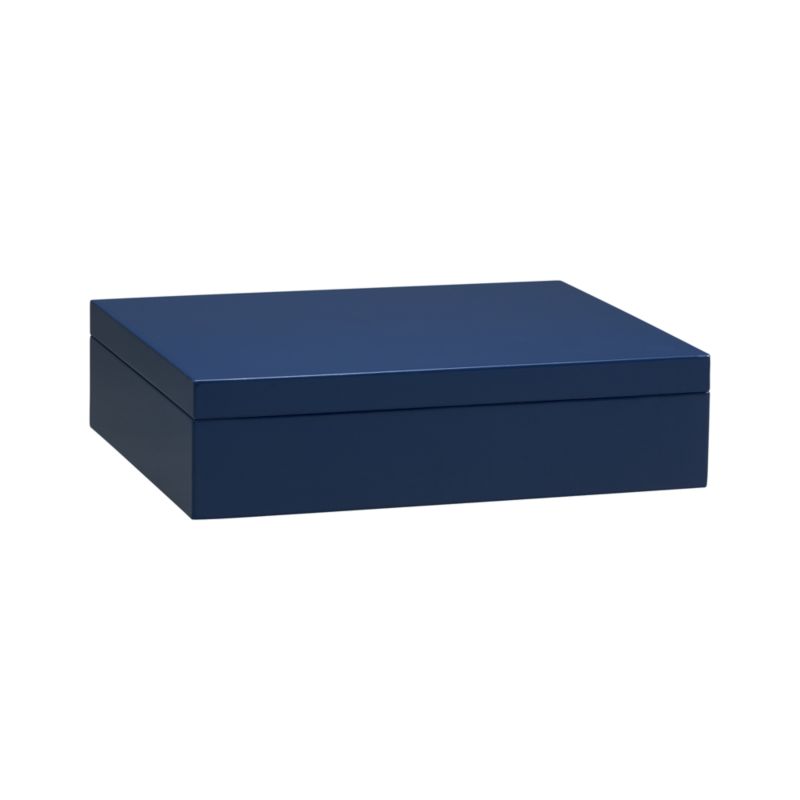 I've been trying to write a post about "stuff" for a while but I haven't managed to get it finished. What do you do with the artifacts from your previous relationships as you start a new family in marriage?  I have wedding pictures from my first wedding, mementos from vacations taken with my ex-husband, photos of people that aren't in my life anymore, not to mention the saucepans that were a wedding gift (the last wedding gift that I still have).  I don't want to keep them, but I can't manage to get rid of them.
I realized today that it's a metaphor for a bigger issue, so as hard and painful as writing this will be, it's important enough that I will find a way.
My fiance found me in a closet last night, rifling through a stack of photographs I found while on a hunt for Velcro to finish a sewing project (more on that later).  "Look, honey, here's a picture of me with long hair!"  We laughed and moved into the dining room to continue the fun.  I narrated each picture as I handed it over, carefully skipping pictures of my ex-husband or my first wedding.  I showed him pictures of my first dog, of cats that I've loved, of my college roommate before we stopped speaking, of my ex-nephew.  We had a great time.  He was mesmerized by a picture of me in my college cheerleading uniform (men!); I was happy to remember funny stories.
Then suddenly, I was crying.  Those cats and that dog? I loved them, promised them a home with me forever, and yet, they're not here with me now.  My college roommate and I stopped speaking over a disagreement involving a dry cleaning bill.  Seriously.  That nephew?  I loved him more than I knew I could love anyone.  He was my favorite kid and I was his "person," the adult he could count on to back him up when being a kid got overwhelming.  I lost him in the divorce, out of deference to his family and my unwillingness to make him feel like he had to choose between us.  The ex-husband?  I promised my life, my heart, and my love to him.  He was a good guy who made a great husband, and I was a terrible wife.  Blame it on immaturity, selfishness, and mostly ignorance* (I do), but I couldn't live up, and I broke my promises.  And my grandparents, so happy and young and alive, posing and dancing at our wedding.  I've lost all three of the grandparents I'd ever known in the years since my ex and I separated.
I have been given an amazing opportunity for a re-do.  I'm thankful every day for this life I get to live, the one with another good man who loves me and will be a great husband, with friends that stick with me and love me even when I screw up, with cats and a puppy who will be part of my family as long as they live.  Growing up has been very hard.  I've left a path of mistakes and regrets and failed relationships in my wake, and for that reason, I'm determined to live up to the promises I've made to the people (and animals) with whom I share my life today.  I don't know of any other way to honor my mistakes than to prove that I have learned my lessons.  I will be a wonderful wife, will love and provide for my family, will get past petty disagreements and selfishness with friends… but it's very sad that the people benefitting from this grown up me aren't the ones that got me here.
I keep looking for a way to find some peace with my past, and in the end, it all seems to be tied up in my stuff.  So, I'm going to refill my coffee, put on my beloved's sweatshirt, and go through my boxes one last time (and because I've learned my lessons well, I'm going to ask for help from a good friend who loves me).  Stuff that tells the story of my people**, is part of my public history*** or is just plain fun gets to be displayed in an album or on a shelf.  Stuff that is my story, my past, my own personal trove of life lessons… that stuff will go in a box, with a lid gently closed with a little prayer of thanks.  When I need a reminder that vows matter, that family comes first, that pride and selfishness and personal comfort should not, can not, will not come before love and loyalty and commitment in my life, I'll take out the box and I'll remember.
Some stuff you can't get rid of because it's a metaphor for your growth and maturity, and you can't move on without being willing to remember how you got here.  So, you keep the stuff — not because you want to go back, but because you need to go forward.
What did you do with your "stuff"?
*I use the word "ignorance" carefully because it's often misused.  "The lack of knowledge or education" is very appropriate here.  For various reasons, I just didn't know what being married meant in day-to-day terms.  I didn't know what "marriage takes work" MEANT. I know now that it means holding my tongue when I'd rather let loose, supporting my guy when I disagree, choosing my battles, and being confident and independent enough not to be hurt right away. It's giving him the benefit of the doubt and doing the uncomfortable thing because it's best for us (not just me). It's sucking it up and going to couples counseling. It's being willing to change to make our lives better. Being in a good relationship is a skill as much as it is an intent, and I lacked those skills the first time around. I'd always heard, "marriage is work" but I had no idea what that actually meant.
**I use the phrase "my people" often, adapted from Ruth 1:16 ("…and your people will be my people…"), one of my favorite descriptions of a marriage.
***I have a public history and a private one.  The public history is the narrative I share with most people – grew up in New Mexico, came to Knoxville via New York City and Chicago, am a lover of puppies and cats.  The private history includes the details that I hold closer – I was divorced, my ex-husband was a chef, I once dated a coworker and it was a huge mistake.  It's not that I'm not willing to acknowledge my past, only that sharing too much can be awkward for other people.  Displaying photos or mementos that would be tough to explain without an ommision or fib is a no-no (I don't lie, and I can't stand awkwardness).
2 Responses to "Closing the lid… gently"